Pros and Cons of Moving To Round Rock, TX
Round Rock, Texas is a city that has gained a lot of attention in recent years as one of the fastest-growing cities in the United States. While it has a lot to offer, there are also some drawbacks to consider before making a move. In this article, we will discuss some of the pros and cons of living in Round Rock.
Pro: Cost Of Living
| Category | Monthly Cost for 1 person | Monthly Cost for 4-person family |
| --- | --- | --- |
| Total with rent | $2237 | $5212 |
| Without rent | $716 | $2476 |
| Rent & Utilities | $1521 | $2736 |
| Food | $505 | $1312 |
| Transport | $64.6 | $168 |
| Monthly salary after tax | $6447 | – |
| Quality of life (out of 100) | 73 | – |
| Population | 119K | – |
When considering relocating to this area, it's essential to remember one of its significant advantages: the relatively affordable cost of living. Round Rock's cost of living is roughly three percent lower than the national average. Additionally, property taxes here are about 3.3 percent lower than the national average, and utility rates are among the most reasonable in the country.
Related: We Broke Down The Cost Of Living in Round Rock! Here Are The Numbers
Con: Commuting can be a challenge
One of the major issues of living in Round Rock is the commuting time. If you work in downtown Austin, the traffic can be frustrating and time-consuming. Despite other alternative routes, the congestion can still be a problem.
| Commute Method | Percentage |
| --- | --- |
| Drive alone | 81.6% |
| Carpool | 8.5% |
| Work from home | 6.9% |
| Mass transit | 0.9% |
According to data, the typical one-way commute time in Round Rock is 25.2 minutes, which is shorter than the national average of 26.4 minutes. The majority of people in Round Rock (81.6%) drive their own car alone to work, while 8.5% carpool with others, 6.9% work from home, and only 0.9% take mass transit.
Related: We ranked the 11 best neighborhoods to live in Austin, Texas. Here's the list!
Pro: Round Rock Job Market
| Company Name | Industry | Number of Employees |
| --- | --- | --- |
| Dell Technologies | Technology | 14,000+ |
| Sears Teleserv | Information Technology | 1,000+ |
| Ascension Seton Williamson | Healthcare | 1,000+ |
| Baylor Scott & White Healthcare | Healthcare | 1,000+ |
| St. David's Round Rock Medical | Healthcare | 1,000+ |
| Amazon | Retail | 1,000+ |
| TECO-Westinghouse Motor Company | Manufacturing | 500+ |
| Southwestern University | Education | 500+ |
Round Rock's booming job market offers numerous opportunities for job seekers with a variety of backgrounds, especially in high-tech industries such as information technology, clean energy, and financial services. The unemployment rate of 4.2% in Round Rock is lower than the national average, which is an indicator of the strength of the job market in the area.
With major employers such as Dell Technologies, Sears Teleserv, and Amazon, there are ample opportunities for those looking for employment in the area. The healthcare industry is also thriving in Round Rock, with numerous healthcare companies employing thousands of people in the region.
Living in Round Rock means access to a diverse job market with stable employment opportunities and potential for career growth.
Related: Should I move to Round Rock? Round Rock Economy Data To Base Your Thoughts.
Con: Limited urban cultural lifestyle
Round Rock is not known for its hip and trendy lifestyle. The city lacks the vibrant nightlife and high-end retail shops found in larger cities. However, the city has some local bars and restaurants and is conveniently located near Austin's Domain.
Related: 10 REASONS WHY PEOPLE ARE MOVING TO AUSTIN
Pro: Round Rock Has Good Schools
The school system in Round Rock is highly regarded and includes more than 50,000 students across 55 schools. For those who prefer private or magnet schools, Round Rock offers options in addition to its public schools. Moreover, for those seeking higher education, there are several universities and colleges located in close proximity to Round Rock.
These include South University, The University of Texas, Texas State University, and Austin Community College, making it convenient for students to pursue undergraduate or graduate degrees. Overall, Round Rock offers a variety of educational opportunities to meet the needs of its residents.
Con: Limited Land for Development
Round Rock is experiencing rapid population growth, which means the city is running out of space to develop new residential communities. This could lead to limited choices in housing and rising home prices in the future.
Related: Why Are People Moving Out Of Austin or surrounding areas?
Pro: Mixed Housing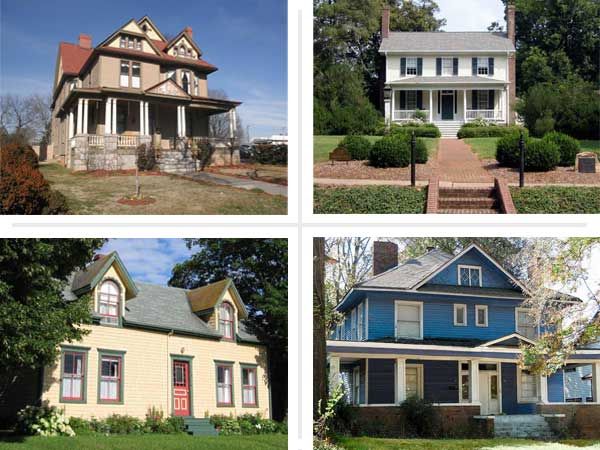 There are different types of housing in Round Rock, from old and traditional homes to modern planned communities. However, some areas may lack amenities, and there is a mix of different housing types in close proximity.
Related: Housing Market Data in Round Rock Texas? How Much Do Homes Cost in Round Rock?
Conclusion
Round Rock, Texas, offers a unique suburban lifestyle with easy access to Austin's amenities. The city's rapid growth has led to some issues such as traffic congestion and rising housing prices, but it remains an affordable option in comparison to Austin. It's important to weigh the pros and cons of living in Round Rock before making the move. If deciding to move always make sure you pick the best Round Rock moving company.